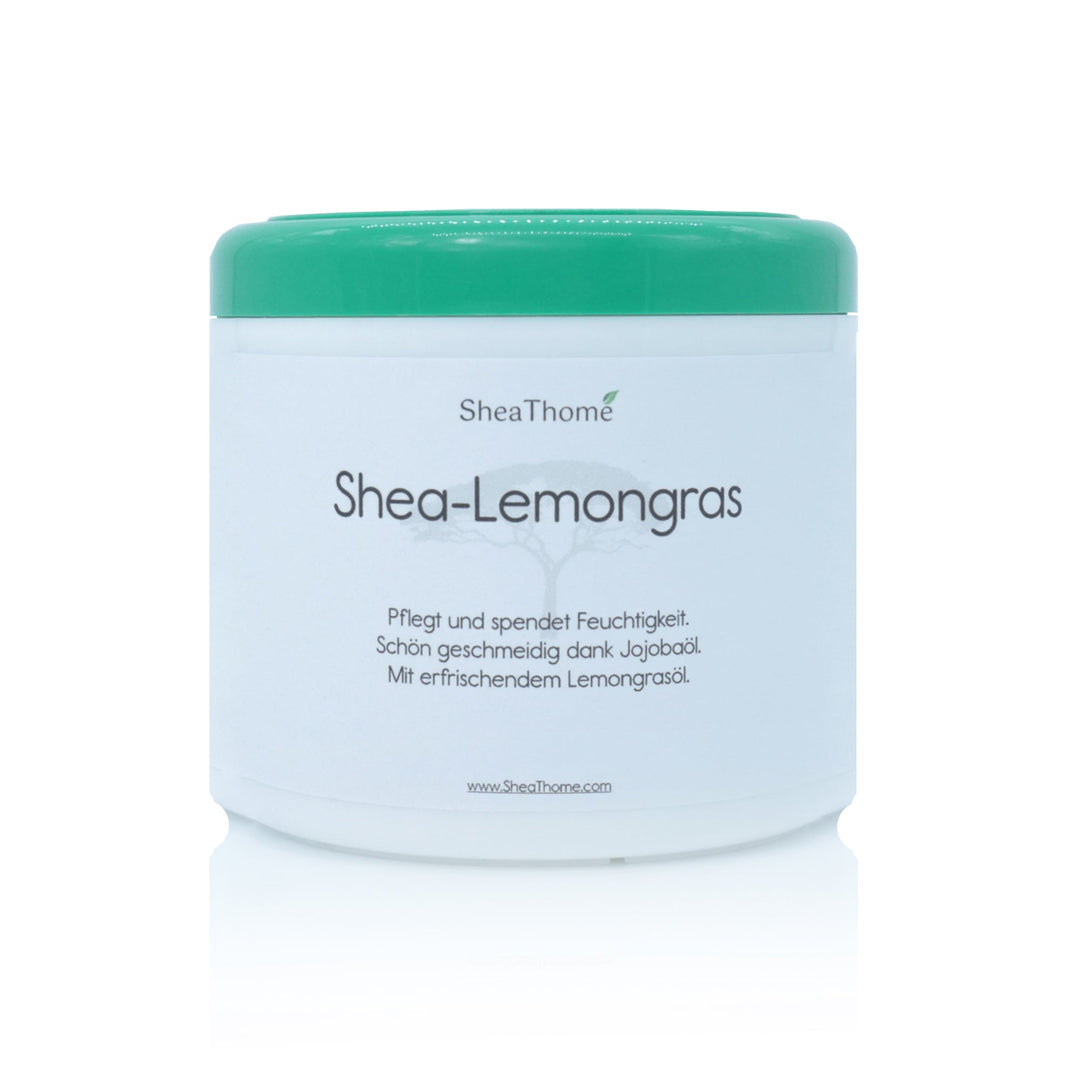 Shea lemongrass
Regular price
$17.00
Tax included.
Shipping
calculated at checkout.
---
Das hat geklappt. Sobald das Produkt verfügbar ist, erhältst du umgehend eine E-Mail. 🥳
⚠️ Das hat leider nicht geklappt. Bitte versuche es erneut.
ERHALTE EINE BENACHRICHTIGUNG, SOBALD DIESES PRODUKT WIEDER LIEFERBAR IST
Benachrichtige mich
Purest unrefined shea butter from Ghana
Jojoba oil nourishes the skin
Lemongrass invigorates the senses
The fresh scent of lemongrass invigorates the senses and stimulates energy. Together with the shea butter, the cream for activating your spirits in the morning is the perfect start to the day.
Shea lemongrass - this is how your skin benefits
Jojoba oil promotes the skin's resistance and provides it with important building blocks
Smooth and soft skin thanks to moisturizing shea butter
Lemongrass essential oil refreshes the body and mind
Product details
INCI : Butyrosperum parkii butter (shea butter), Simmondsia chinensis (jojoba oil), Cymbopogon citratus (lemongrass essential oil)
Shelf life : 24 months after opening / see imprint

Immerse yourself in the refreshing world of our shea-lemongrass cream, a vitalizing mixture of the purest shea butter from Ghana, nourishing jojoba oil and the invigorating scent of lemongrass.

The fresh scent of lemongrass, also known as the essential oil of energy, not only awakens the senses, but also gives you the energy boost you need for a great start to the day. This invigorating scent not only awakens your body, but also your mind.

Our shea lemongrass cream is an experience for all the senses. Start your day with a refreshing shower and enjoy the revitalizing effect of the lemongrass scent. Your skin will thank you when it is strengthened, refreshed and velvety soft.
INCI: Butyrosperum parkii butter (shea butter), Simmondsia chinensis (jojoba oil), Cymbopogon citratus (lemongrass essential oil)
Shelf life: 18 months after opening / see imprint