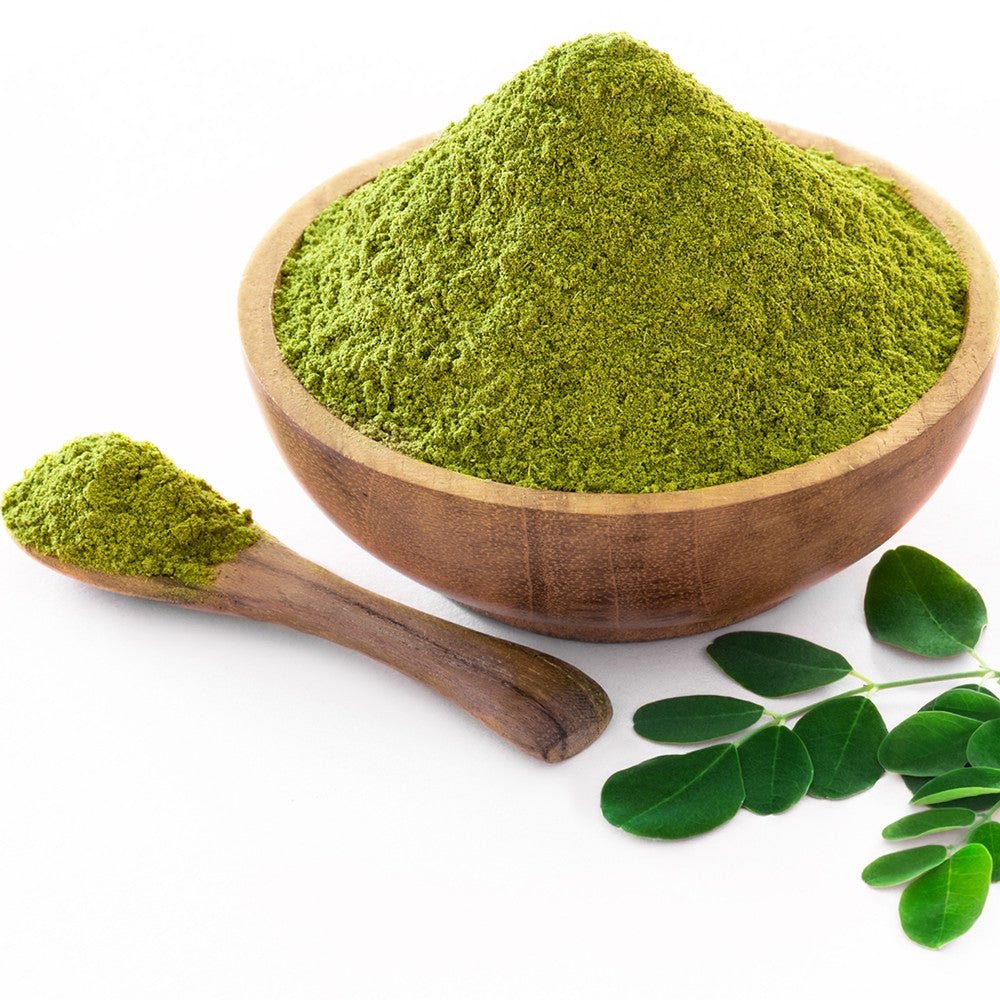 Moringa powder
Regular price
$4.00
Tax included.
Shipping
calculated at checkout.
---
Das hat geklappt. Sobald das Produkt verfügbar ist, erhältst du umgehend eine E-Mail. 🥳
⚠️ Das hat leider nicht geklappt. Bitte versuche es erneut.
ERHALTE EINE BENACHRICHTIGUNG, SOBALD DIESES PRODUKT WIEDER LIEFERBAR IST
Benachrichtige mich
Nutrient-rich moringa powder
Promotes digestion
Easy to portion
The Moringa tree is also often referred to as the miracle tree. Everything that grows on this tree can also be used. The seeds have a water purifying effect. Just 0.2 grams of the ground seeds are enough to transform 1 liter of polluted water into drinkable drinking water.
Moringa leaf powder is an excellent dietary supplement. Taking it is very easy. Stir a teaspoon into the food - done.
It contains all 20 amino acids:
7x more than oranges
17x more calcium than milk
25x more iron than spinach
4x more vitamin A than carrots
15x more potassium than bananas