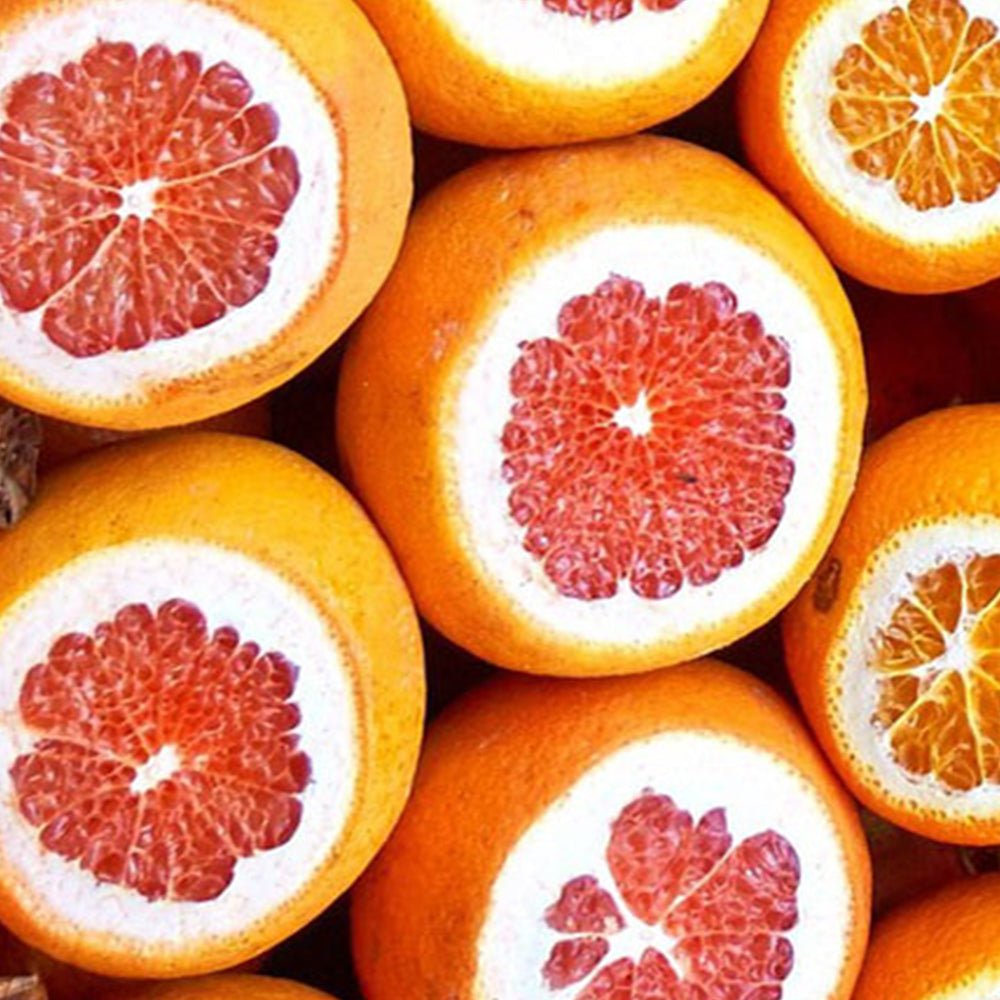 Grapefruit oil essential
Regular price
$6.00
Tax included.
Shipping
calculated at checkout.
---
Name: Grapefruit oil
Botanical name: Citrus paradisi
Origin: Paraguay
Production: Pressing the shell
Fragrance: fresh, bright, slightly tart
Effect on the body: astringent (contracting), firming the skin and connective tissue, purifying and antiseptic.
Effect on the psyche: relieves stress and anxiety, cheers up
Note: Natural essential oils should not be applied undiluted to the skin as this can cause skin irritation.
Be careful with the dosage! Grapefruit oil contains high amounts of furan coumarins, which have a phototoxic effect on the skin. UV light can cause brown spots to form on the skin.